Philadelphia mayoral election results: Cherelle Parker wins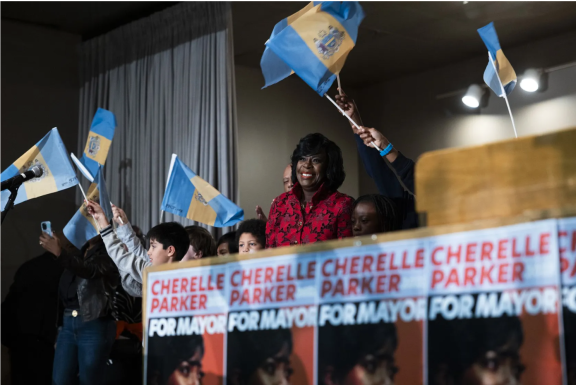 Democrat Cherelle Parker will be Philadelphia's 100th mayor and the first woman to hold the position.
The Associated Press called the race for Parker Tuesday evening shortly after polls closed.
Parker will set the agenda on school safety, infrastructure, charter schools, funding, and more. She will have the power to appoint the city Board of Education's nine members, who in turn evaluate the superintendent and monitor the district's attempts to improve educational outcomes for students. Read more.
Photo: Rachel Wisniewski for Chalkbeat